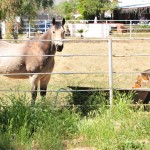 Social networking, check-ins, friending, linking-in, and other items have made for an interesting world. Some people may see this as a purely consumer/individual niche, with only the younger crowd getting into this new fangled technology. The internet has been around for a while and people sometimes have a hard time seeing how these new social areas can have any meaning to the world. Good or Bad, these items are here to stay, and eventually evolve. Today we know of things like Foursquare, Facebook, LinkedIn, Twitter, StumbleUpon, and others to help us keep in touch with everyone, even people who are not really our friends.
But how can businesses take advantage of this? Some have tried, some have succeeded, some have failed. And still some, are reluctant to try this. One of the cases I saw with this I could not believe they were using social media this way to do a marketing campaign. As I always say, I am no marketing genius, but I do feel I know technology. This company had a product that they would market. They had a specific site set up for this product, and would try to highlight the different parts of this product. When it came to social media, the message was always the same. No matter which portion of this product was being showcased, the same message was being done on the social media outlets. And I am not talking about the same idea being conveyed, or the same thought. I am saying the exact same verbiage, for each time it hit the social sphere would be the same. I equated that to social spamming.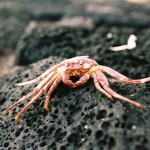 Imagine being around a person who said the same thing every time you saw this person. No matter what the conversation was, no matter what events were happening, this person would say the exact same thing every time you were around this person. Would you be excited to see this person? Would you start to ignore this person? And that is what one really needs to ask in these situations. I am sure we all have our "friends" (using Facebook) that we read their posts and just think, "I should hide their posts because they are annoying". Or they just get thrown into the friend dumpster.
But this group looked at social media as another billboard, another TV spot, another magazine ad. And is that what social media is really is? Of course not. It is a chance that businesses can actually interact with their consumers. Years ago, the big push was to create sort of a "symbiotic" relationship with the supply chain, including distributors, suppliers, retailers, etc. This even extended to a certain extent for competition. Now businesses have a way to create that same relationship with the people who actually pay for the goods and services. And some companies would prefer to just treat this avenue as another billboard. Why would they think that would engage the targeted audience? Does anyone, besides children, get excited to see tons of pretty colors and the same message constantly? It is time to start interacting with the consumers to build those relationships. It is possible, and no matter what the product is, it can be done.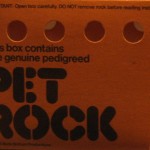 Anyone remember the pet rock? It was a freakin rock! Something you can pick up in the backyard. Yet people would buy these things. It was the way it was marketed. I am sure they did not just market it by promoting a purchase of an ordinary rock from the ground. It was marketed as a real pet, filled with funny play on words and relating it to a real pet. It came with a full instruction manual, and a box that looked like a pet carrier. But at the heart of the product, it was a rock. Most products have a lot more functionality than a rock, and fail. It is the message. Using social media should be the same. Interact with the consumers, build that relationship, and have them interact with the company. Sure, some people will be rude, and even try to degrade the company. Build the positive voice, and keep the engagement alive!